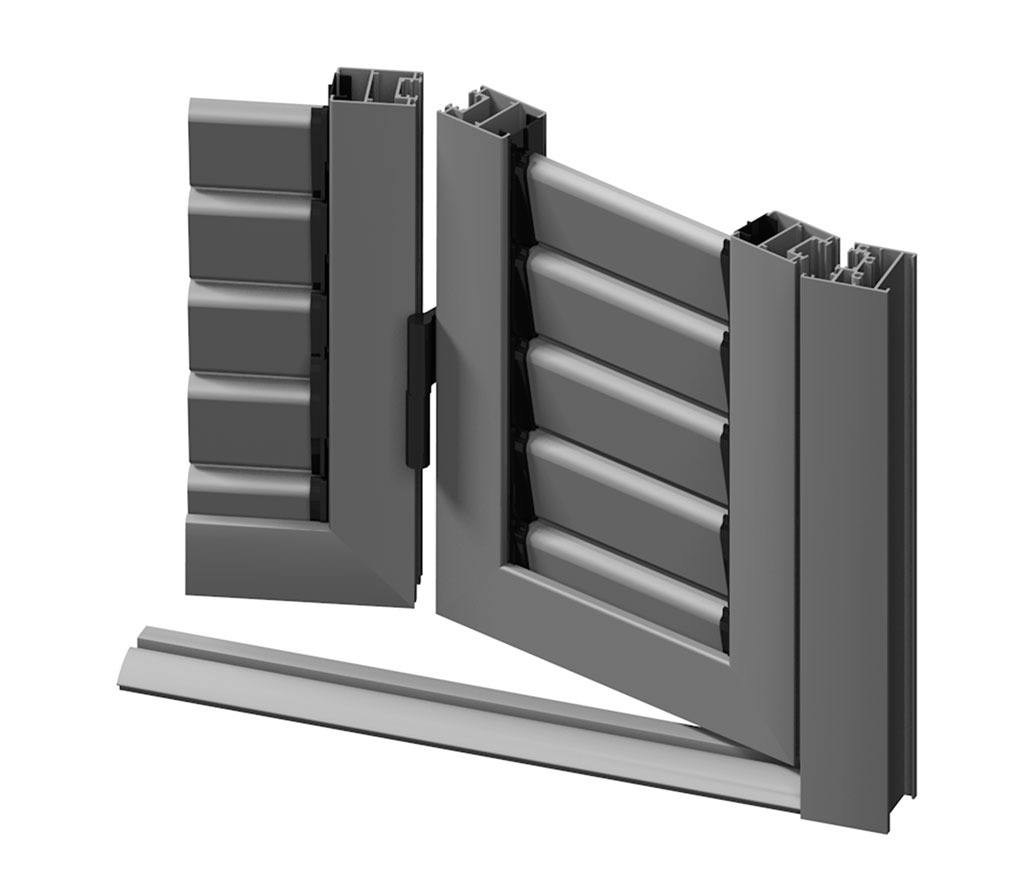 GH 40
The GH 40 system is intended for making accordions of shutters, but it is also possible to make accordions of openings with filling of glass and other materials in spaces where a high degree of thermal insulation is not required. GH 40 can be used to enclose outdoor spaces such as verandas, balconies or can be mounted in front of windows, doors and other openings. Opening the accordion of the shutter allows light and air to enter the room, and opens the view to the outside. By closing the accordion, the shutter is protected from too much sunlight, external elements as well as unwanted views. The filling can be movable (swivel slats), fixed (fixed slats), full filling (shutters), glass, etc. In the case of movable slats, the amount of light can be regulated without opening the harmonica of the shutters, by adjusting the angle of the slats. Sliding is enabled by means of wheels located in the upper guide and a guide located in the lower guide. Due to the way they open, the GH 40s take up minimal space in the open position.
Advantages:
longevity
flexibility
modern look
easy handling
easy maintenance
weather resistance
various typologies
Technical characteristics of the system:
Frame depth: 48.5 mm
Wing depth: 40 mm
Dimensions of movable slats: 70 mm
Dimensions of fixed slats: 50 mm
base material: EN AW-6060
wind resistance: EN 1991-1-1
surface treatment: DIN 17611
quality control: DIN EN ISO 9001
Choice of color of your choice according to RAL, Elox and Decoral chart.